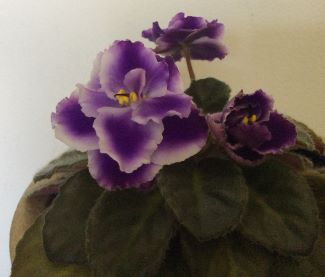 I sometimes "hear" the title of my blog posts and I begin writing almost like I'm in a trance or as Julia says "like I'm taking dictation." Those are my favorite writing moments. But THIS time another title popped up shouting "look at me!" doing its best to relegate the original title to a smaller role. It won.
My new title "Shining a Light on Being Willing to Grow" is on my mind for many reasons.
As I continue to work on my creative practice and see the practices developing in my students, I am more aware of the challenges and obstacles that can derail us from our growth. These blockers keep us from allowing ourselves to be the WONDERFUL people we are, USING our tremendous gifts and talents. These creative lessons have some parallels to my willingness to grow in other areas of my life such as educating myself more on what I can do personally and as a business owner to combat racism and to support the message that Black Lives Matter. I wasn't alone. I heard my students making comparisons of their own.
For me, it started with a skirt.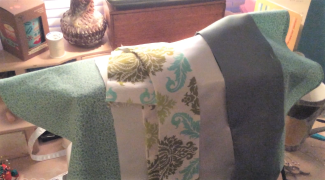 I'd been working on this skirt for weeks. It started out with a desire to do something with some fabric I had. Challenges arose pretty quickly (i.e. not enough fabric, seams not matching up) and after much seam ripping and internal lamenting, I gave the skirt and myself a time out. And there it sat on the sewing machine. Waiting.
And I reflected, "What was it that was keeping me from moving forward?" I revisited several Artist's Way chapters and I could see the blocks. Anger was surfacing ("Why can't I do this?!";), Shame, too ("You should have NEVER started this, you don't know how to do this!).
But the desire to shine a light on my desire to grow was also there. Thank. Goodness.
Was I willing to listen? ("You can rip out seams as many times as you like!) Was I willing to try to move forward even if I didn't do it perfectly ("Yes, you can try pairing satin with cotton!") Was I willing to take a risk ("Can I really add a piece to the pattern?!")?
At the same time, I was reading more and listening more on the topic of Black Lives Matter. I heard things like "listen" and "move forward" and "educate yourself and grow". Also experiencing feelings of shame around "I should have been doing more sooner." And again … thank goodness for growth … being reminded to respond kindly to myself AND ALSO take baby steps.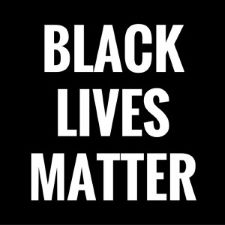 My baby step is to take time to listen and hear stories from black men and women sharing their day to day personal stories of encountering racism hearkening back from childhood to present adult life. Those stories bring up a myriad of emotions ... anger, shame and again a desire to grow, to listen more. (Here's some powerful stories and here.)
I was moved once again by the power of stories. The stories of others. Our stories. Stories give us the power to heal, the power to teach, the power to allow us to shine a light. To grow and change. I hear often how it can be tempting to want to put away those things that disturb us whether it's skirts we can't seem to complete or feelings that are hard to face. I'm reminded though that when we give ourselves permission to shine a light and to grow, amazing things can and do happen. Often far greater things than we could ever imagine.
I did finish the skirt. I took a risk. I allowed myself to continue. To listen to those critical voices and to gently talk back to them. I look forward to doing more of the same in all areas of my life.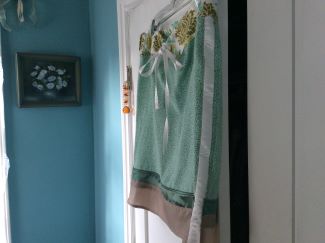 Wishing you encouragement as you grow.
*********************************************************************************
Our Fall Artist's Way Classes are Now Open for Registration! For more info, go to our Class Offerings page!
Categories: Blog Entries