"In any creative life there are dry seasons."
So opines Julia Camera in Week 10:  Recovering a Sense of Self-Protection on page 169 of her book "The Artist's Way."
When we encounter this chapter in our tenth week of class, I'm usually not in a dry season and in fact I'm usually flying high with the growth that I've seen in myself over the previous 10 weeks and in that of our students.
And then Week 15 and 16 hit. 
Ok, technically there is no week 15 or 16 in Julia's book (the book only has 12 chapters/12 weeks).  But after going through 12 exhilerating weeks, there is usually a little bit of a dry season or "drought" sneakily waiting around the corner for me as our students have gone off flying toward their creative dreams.
And the drought feels like a lightening bolt.  Appearing from out of nowhere.
And Julia confirms.

Julia:  "These droughts appear from nowhere and stretch to the horizon like a Death Valley vista.  Life loses its sweetness; our work feels mechanical, empty, forced."
Yup.
And the "work feeling mechanical"?
You mean if you can get to the "work".
Sometimes it's more along the lines of "what was I thinking that I liked to (fill in the blank) ... sing, take photos, write." Et ctr. et ctr. et ctr.
And then a "crash" often hits.  The cold hits, the back goes out - often the physical is the first reminder.

We ... ok, ok, ... "I" ... sometimes forget that "rest," times when things lie fallow is exactly what I need, that that IS part of the creative process.   OH to learn that without having to be sick to be reminded!  (Fallow defined: "Plowed and harrowed but left unsown for a period in order to restore its fertility as part of a crop rotation or to avoid surplus production."  LOVE this - restoring fertility indeed!).
I don't go gently into that good night.
I tend to prefer the part of the process where I'm running around being creative and have Ah-Ha moment after Ah-Ha moment.
The Ah-Ha moments of "I need to rest" or "I need to read trash books" or "I need to pause and not write right now" are not my fave.

Those feel more like Ho-Hum moments, but they are like dueling brother/sister creative connections that need to remind themselves that they are indeed family and need to reside somewhat peaceably with one another.
But then synchronicity comes to the rescue!

Just as I was wallowing in what felt like a flat lining creative week, an acquaintance talked about how she was needing to rest a lot that week and how she needed to remind herself that rest was in fact "doing" something.
I hear someone say "Keep it simple."

Huzzah.
And here's the other thing.
I don't have to like it.
But I find I often DO have to do it.

And sometimes the "DO" is "do nothing".

I think about what "keeping it simple" means.
I write my morning pages. 
Even if some mornings it feels like the pen is a 40 pound weight.
I recall Julia's promise that "the mere act of showing up on the page, like the act of walking through a tracklesss desert, requires one footfall after another to no apparent point. ... For all creative beings, the morning pages are the lifeline - the trail we explore and the trail home to ourselves."

I ask the basic question - what do I need?
And it varies.  10 hours of sleep, 4 nights in a row, going to the recent George Clooney movie only because I've been fantasizing about trips to Hawaii for months, steaming hot Tom Yum soup or practice getting good at saying "I'm resting."
And remind myself (again!) that resting IS doing something.
I may continue to read my light reading books and find some kernels of wisdom as I found in the book "Joy for Beginners" ...

"Adults need to have fun so children will want to grow up."
"Over the years, she had forgotten what it felt like to walk with the delicous purposelessness of going nowhere."
So in this period of rest, I'm going to keep my eye open for mini-fun moments, may go for an aimless walk and recall the final promise in Chapter 10:(
"Droughts do end."
I think I feel the water a-comin' as we speak ...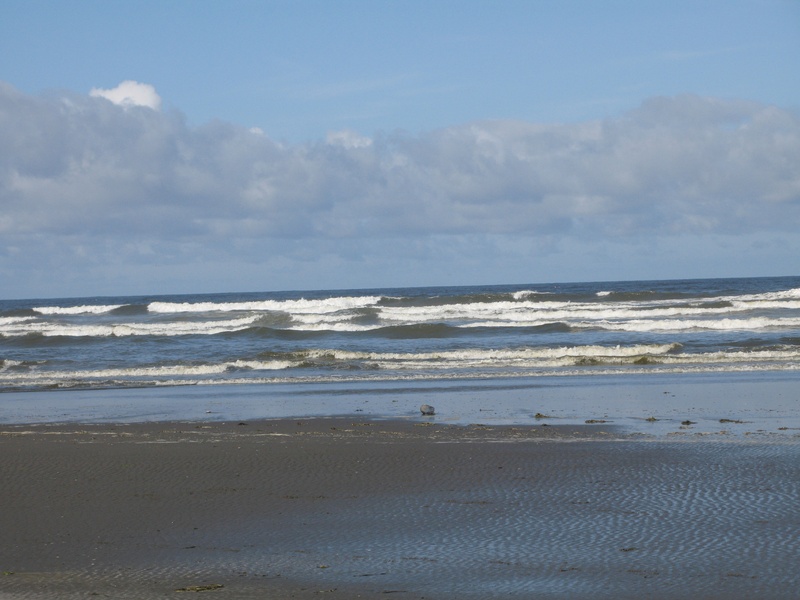 Categories: None