It is a tradition.

At the end of every Artist's Way class, we do the failure bow.
And we document it with a photo.

It's something we introduce early on in the 12 week Artist's Way class.  The failure bow was introduced to me in an Improv class when the instructor said "Not failing in Improv is impossible plus it would be VERY boring if you didn't fail."  SO, he taught us that we need to get comfortable with failing and one way to do that is when we fail we need to celebrate the failing by:
Raising our hands over our head as we smile and shout "I failed!"
Then everyone claps for you (and you clap for yourself too).
The first time I did it, the instructor said "Hey hey hey you didn't smile.  You need to smile."  I said "Can you fail at the failure bow?"  Apparently not.  Whew!
The cool thing is we've noticed it seeps into other parts of our students' (and our) lives so that when they are at work they do little failure bows (in their head mostly) when they fail at something and then ... move along.

We figure this is a great lesson to incorporate as we create - failing is a good thing - it keeps us open to the process of creating - whatever that looks like. 
Plus it is just fun.
Here's proof:
Fall 2011 Artist's Way Sunday night students: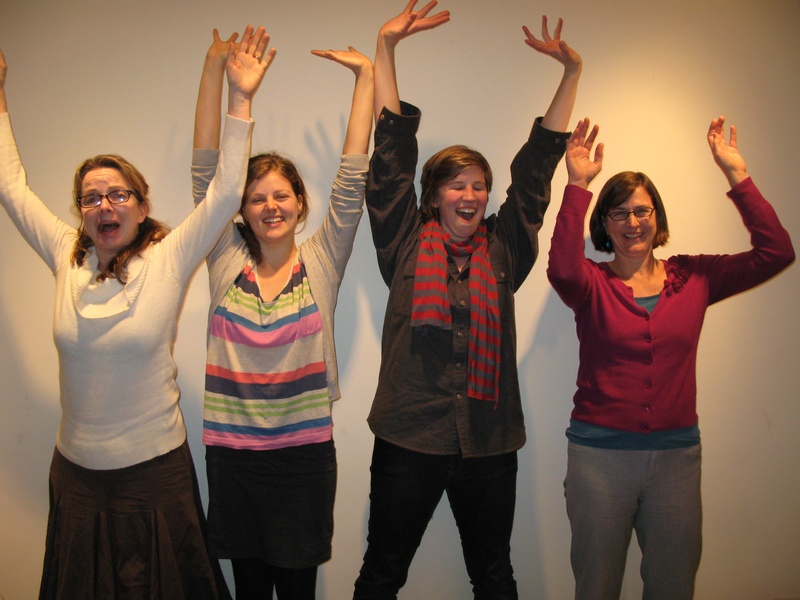 Fall 2011 Friday morning Artist's Way students:

Fall 2011 Artist's Way Redux students: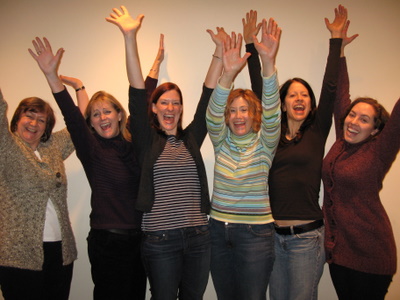 Categories: None