Being funny.
It reminds me of the time when I was a therapist and was trying to embody/channel my brilliant consultant who had the loveliest delivery when talking about how she might talk to kids. 
She'd start out in a high sing song-ing voice and end in a calm, reassuring alto. Her go to feedback always started with ...
"I might say … 'I'm wondering if may-be …'"
I was prepared.  I practiced the line over and over in my head …
"I'm wondering IF … I'M wondering if … I'm WONDERING if…".
The time had come. One early evening 6:00 pm session I was ready to try this with a favorite little 6 year old girl client of mine.
And I began …
 "I'm wondering if mayyyyy-beeeee …."
She stopped her play mid-doll house rearranging, stared at my face, looked very confused and said quizzically:
"You SAID that funny."
I burst out laughing. Hard.
She couldn't help herself and laughed along with me … intuiting that I wasn't laughing at her but appreciating the honesty and spot-on-it-ness of her comment.
I said "You're right.  You got that right, I DID say that funny."
She taught ME that day.
I gotta' be me. You gotta' be you.  Anything else and we're going to be" funny".
Not in a good way.
The most profound, perfect, insightful comment could have come from my supervisor but if I couldn't find a way to say it AND be me at the same time it was going to do the big 'ol stinky belly flop.
We think though others have it figured out.  We think that if we could just find a way to be like them, we'd be golden. Free from trying out our own methods and possibly fail.  What could be better?  We'll just find something that is tried and true and viola … success … happy clients/customers/family members/partners …
The heavens will open …. Riches will be bestowed on us … the angels will sing …
OK I'm getting a little carried away.
But you get the picture.
We think if we do it THAT way, THEIR way, we'll do it RIGHT.
And what's wrong with doing it right?
Nothin'.
But I've learned it has to be congruent for me.
It has to be honest.
Julia talks about the importance of affirming ourselves and how using affirmations can help us in creating a sense of safety for ourselves.
Instead of affirming that my supervisors way was the only path to take, I could have affirmed my own intuition re: how to respond in the moment.  "As I listen to myself and to others, I will have the right thing to say."

My motivation of using my supervisor's "line" was to connect with my client which, while coming from a good place, resulted in my not being REALLY present with the kiddo and allowing my own insights and observations to bubble up.
As potentially awkward and imperfect as they might be.
The ironic thing was that our laughing together over my mimicking was a real bonding moment for us. It seemed to forge a deeper connection which allowed us to do some good work together.
Maybe it IS about being funny.
Or perhaps it's just the old truism.   Laughter really IS the best medicine.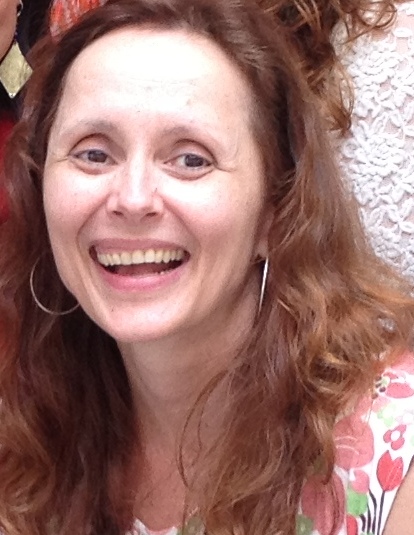 Categories: None