I've known Kay for years.
She, like a number of our Artist's Way students, would never describe herself as an artist. 
Here are just some of her artistic (sorry, Kay, got to say it) talents … made most of her childrens' clothes, could knit complex Irish knit sweaters in the dark while watching television with nary a slipped stitch, an expert bread baker, pottery maker, played piano, painted still life images, a stunning dresser, and could recognize a gorgeous tune and a good joke (and offer up a full body head thrown back explosion of laughter to boot). 
And that's just the short version.
She may not have called herself an artist but she did take pride in her tasks.  Watching her with the painting palette of colors in her hand staring at the blank canvas and starting to see what would unfold was mesmerizing.  Upon commenting on the breakneck speed and skill of her knitting, she often laughed at the idea that she had a gift. 
That seems to be a common reaction of non-artists artists.  They think their gifts are "nothin'special".  There's a feeling that "it's so easy, anyone can do it."
Yeah, right. 
My knotted ball of discarded yarn in the corner, if it could speak, might have something else to say about that.
This "I'm not a REAL artist" is something I hear often from our Artist's Way students.  My favorite definition of "artist" is "a person whose work exhibits exceptional skill."  That applies to actors, writers, singers, and YES, accountants, architects, construction workers, nurses, plumbers, police officers and on and on and on.
When I see someone who is exhibiting that exceptional skill, I am often stopped in my tracks. 
I've had that feeling watching a local actor, Christine Marie Brown, listening to her scene partner in a Shakespeare play (really, just listening and I couldn't take my eyes off her …listening!).  I've had it when a Starbucks barista genuinely showed warmth asking questions about my upcoming day.  Or when I get a gift of a collection of songs from an Artist's Way alum that has chronicled her 12 week Artist's Way journey with the perfect selection of songs ("I can't get no satisfaction" to "Imagination"by Dean Martin).
My reaction?
"Wow. Wow. WOW!"
Sometimes we need others to be able to name our artistic talents as it's easy for us to minimize ours.  When I acknowledge others' talents and others have acknowledged my own gifts, it can feed our own artistic impulses reminding us that "Yes, it IS SO worth my time to put in that half hour of singing scales… Tanya noticed how much stronger my voice has become.  YAY!"
The gifts come 'round. 
I've been the beneficiary of Kay's gifts whether it was receiving a complement for my singing/piano playing (I may STILL be glowing from that one), wearing a gorgeous Irish knit sweater on a long seattle-wet day or sitting down to my favorite treat of a homemade piece of bread with jam and butter.
In our Artist's Way classes, I get so tickled when I see a student discover or acknowledge a talent whether it's decorating her Christmas tree by herself, ability to tell a great story and get knowing laughs in return, or declaring "I AM a good teacher … it's what I want to do." 

I learned from the best the sweetness that comes when your gifts get acknowledged.  It's a gift that we can give each other  -- daily if we feel like it – whether to the Starbucks barista, our children, partners, parents and yes, even to ourselves.
Thanks, Kay ... aka "mom" ... SO much!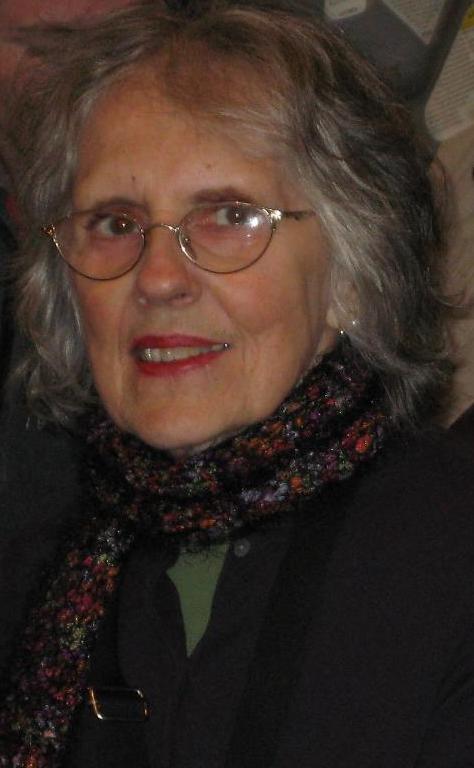 Kay, Artist

Categories: None