Seattle has quite the reputation for rain and a pretty deserving reputation, at that. However, we also get a fair amount of gorgeous sunny days and because of the frequent rainfall, when the sun comes out we are THAT much more appreciative. Here are some ideas for getting outside for a fun Artist's Date:
1) Take a Ferry ride - check out Vashon Island or Bainbridge Island but don't forget there are also some other gems like the small town of Manchester (take the Fauntleroy ferry to Southworth -only 40 minutes) and 10 minutes from the ferry is a sweet little town of Manchester with a charming library, community park and a nearby state park (they have a few restaurants but you might want bring a picnic as we didn't see a lot of grocery stores).  Be sure and go into their library for a few minutes and check out their ongoing book sale - amazing collection of books - with many for sale at only $1.00 each!
Manchester picture below: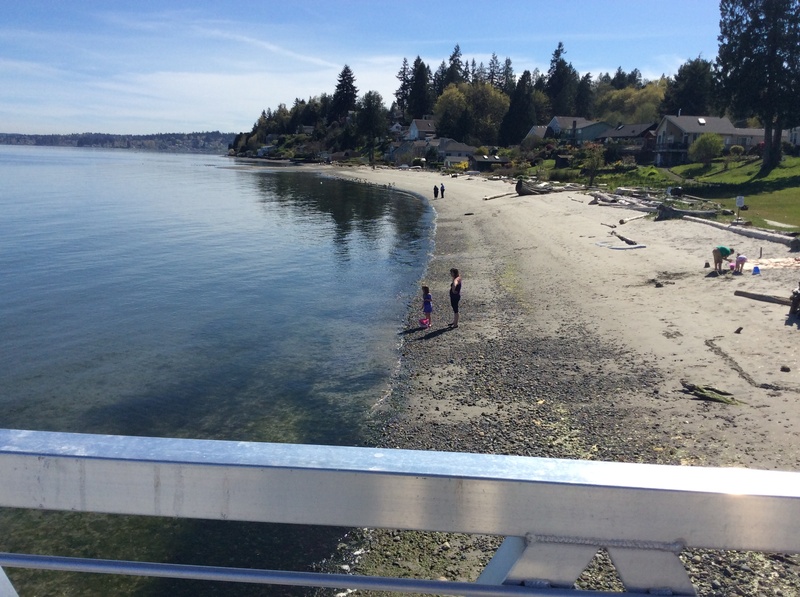 2) Check out the Japanese Gardens in town - the Seattle Japanese Garden

or the Kubota Gardens.
3) Rent a kayak and go paddle around - check out the Northwest Outdoor Center as one option.
4) Hang out at the Beach - the Madison Park Beach is one of our favorites. There's some great shade (for those of you who want less sun exposure) AND great sunny spots too. Beautiful spot to people watch and recline gazing on the lovely water! See below ...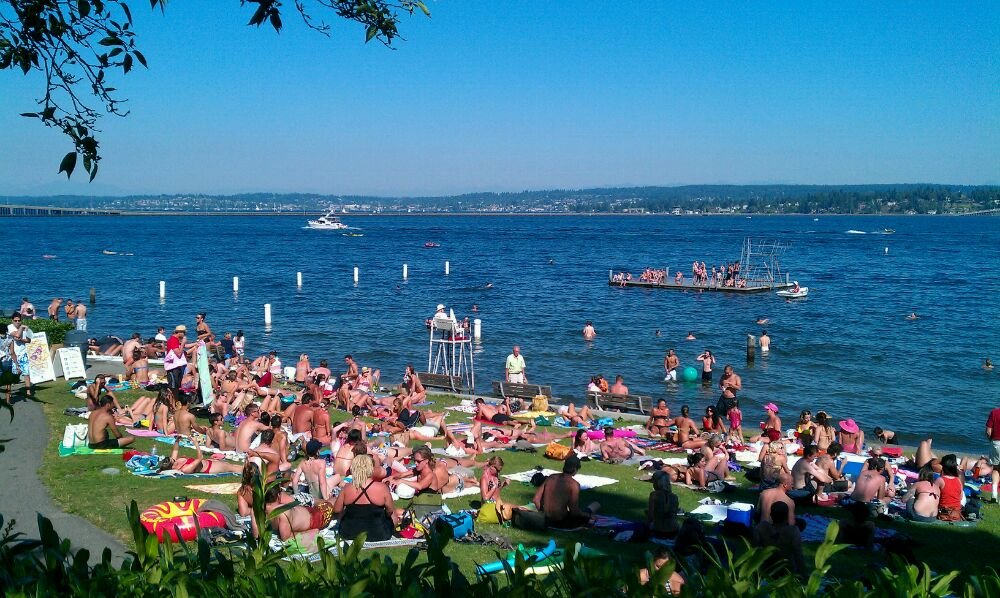 5) Take a walk - SO many great parks but we love particularly Discovery Park on Magnolia - so pretty and you feel like you are out of the city. Photo below: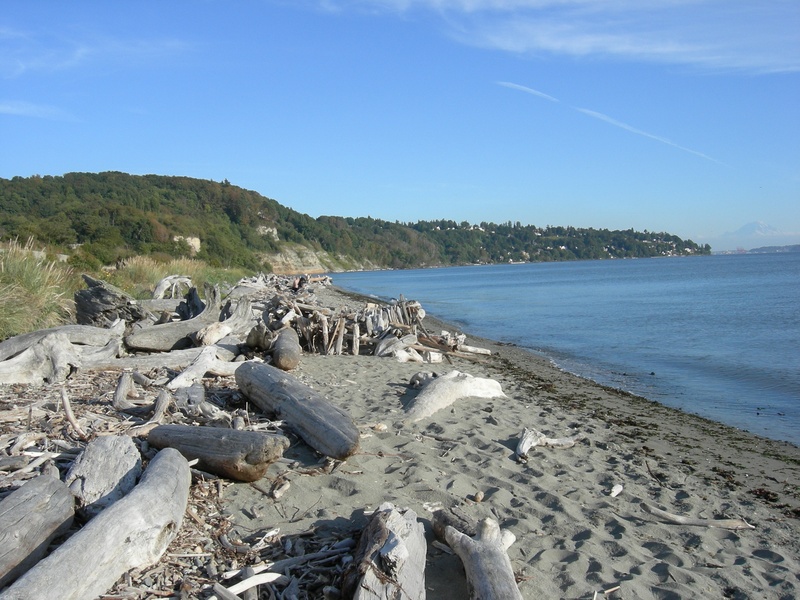 6. Our ALL time favorite Summer Sunny thing to do is to go to the outdoor pool - the Colman Pool - in West Seattle - set right on the beach with a great view of the beach and the mountains beyond it. PLUS the pool is HEATED SALTWATER - the BEST! Opens Memorial Day weekend and open through the summer. NOT to be missed! See below ...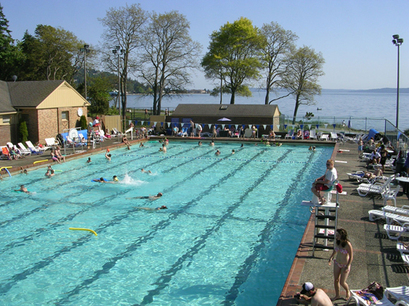 7. Go outside to eat! Treat yourself to a cafe au lait outside and imagine you're at the wee French bakery in Paris. We have many favorite spots to enjoy the sun but some of our favorites are The Pink Door in the Public Market - they have a rooftop balcony which has some shady bits as well - gorgeous and SO pretty! See below ...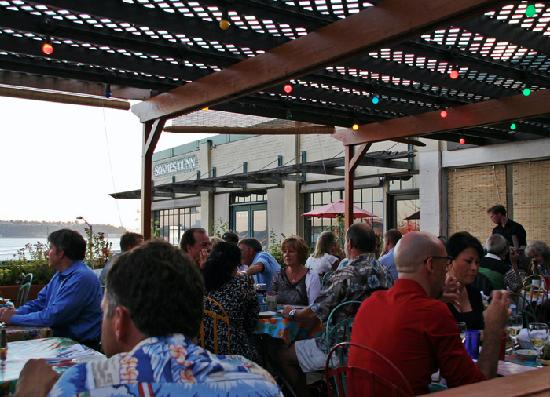 8. Bike somewhere! Anywhere! On a sunny day - So many great possibilities. Some of our faves are the bike paths from the UW over to Fremont and then onto Ballard. A lot of the path is right along the water - what a view - and then easy spots to stop and watch the boats strolling by and great places to munch along the way.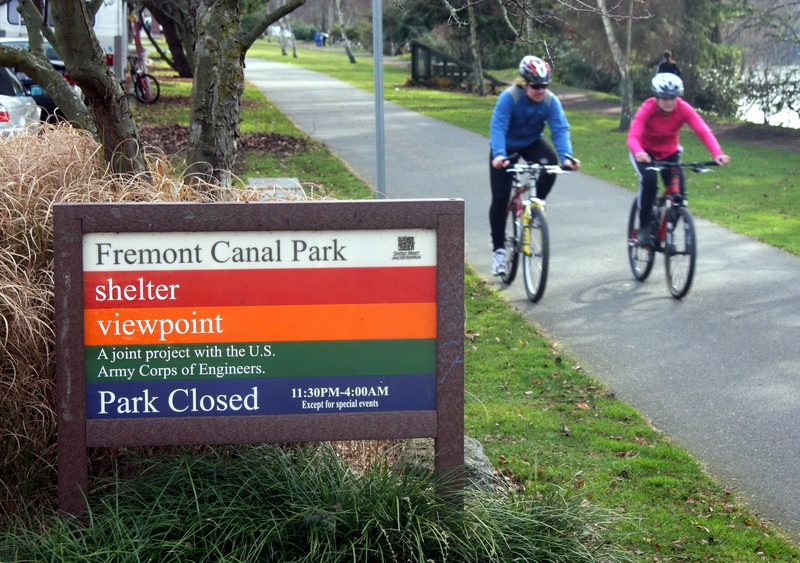 Stay Tuned!

MORE IDEAS to come!!

Categories: None