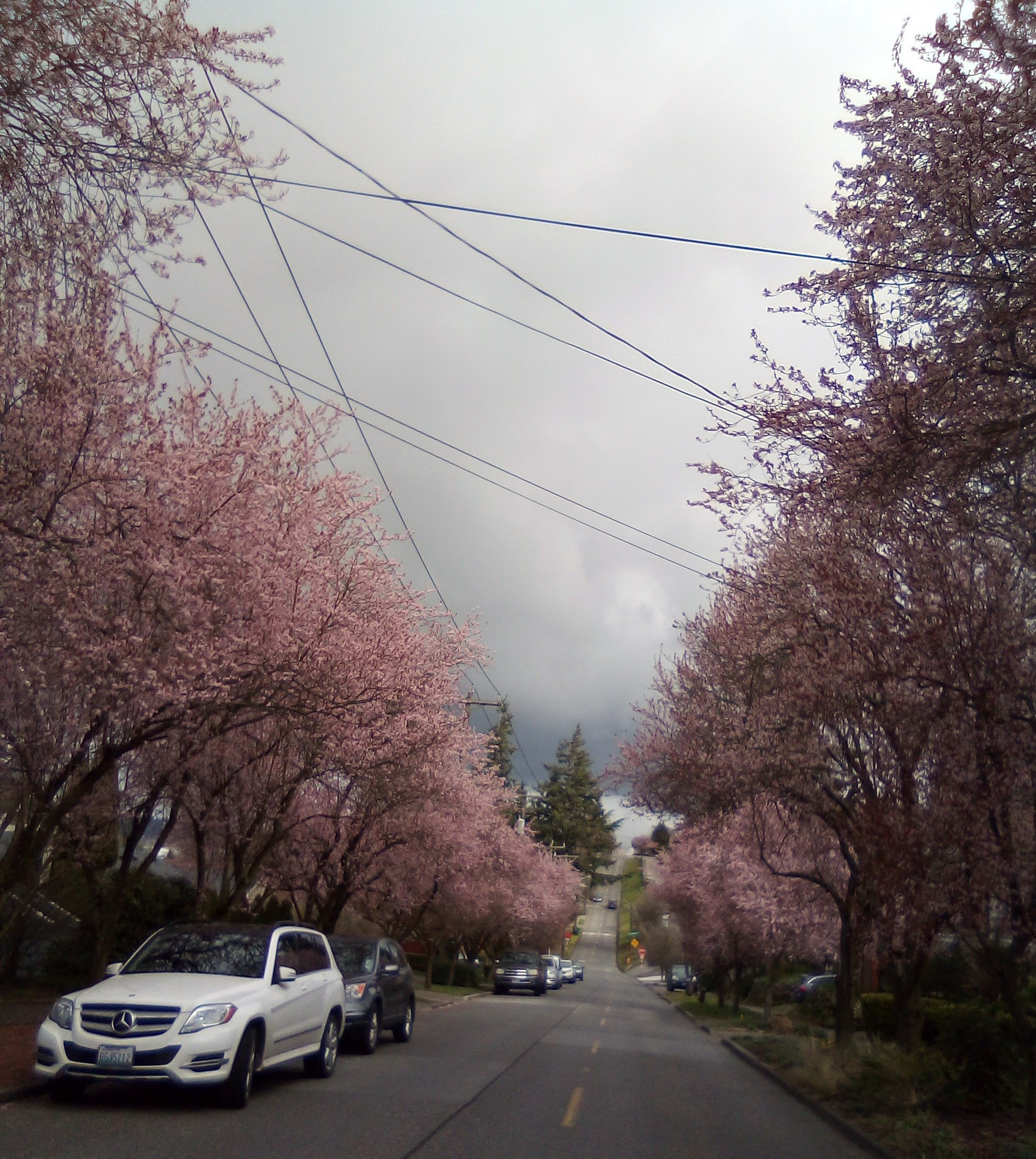 In Times of Difficulty, Use it.


Easy to say.
NOT always easy to do.
But that's what has been on my mind the last few weeks as the Coronavirus concerns have grown and the restrictions implemented here in Seattle and surrounding areas.
Coming face to face with issues we've never had to face, I find myself trying to somehow solve this unsolvable problem. My solutions have included trying to …
Get ahold of it ("I'm sure mega doses of Vitamin C will help me.")
Metabolize it ("MORE news is better. I'm sure of it … Maybe if I click and reclick for the latest news story I'll feel better …" 100's of clicks later … not so much.),
Fight it ("I'll just wash and wash and wash and wash …").
"Yes, and" my way around it ("What have I been wanting to do at home that being here SO much I can finally get to?")
And FINALLY accept it by incorporating a little bit of each of the above AND reading Julia's Cameron's section on Gain Disguised as Loss in The Artist's Way where she asks "How can this loss serve me?"
I am not one to Pollyanna my way through difficult situations and this is most definitely NOT to minimize the toll this crisis is taking on so many in our communities … Especially those who have tragically lost beloved family members to the disease … those who have seen their livelihoods disappear overnight … those who are homeless, those who live paycheck to paycheck and so on.
The crisis is real and the impact profound.
And yet …
And yet … I keep saying to myself … what am I supposed to do with this? With the situation I have been dealt? With THIS day?
A student pointed out the quote from Duke Ellington, "I merely took the energy it takes to pout and wrote some blues."
I don't know that I've been pouting, but I've been doing just about everything else.
So what would it look like if I USED my current circumstances?
Julia Cameron in The Artist's Way, Chapter 8, which we are synchronistically on this week (of course we are!) talks about Gain Disguised as Loss and says "The trick is to metabolize pain as energy." And to ask "How can this loss serve me?" Now, granted Julia is talking about when we have a creative loss, it can be helpful to ask these questions. However, I've been finding it helpful to apply that question to these extraordinary circumstances.
Here's what that looked like for me today:
*Instead of checking and rechecking news articles today, I reminded myself of how that constant clicking started to feel like crazymaker behavior to me. I was reminded of Julia's comment about how crazymakers do all sorts of creative blocking things. I thought "This Coronavirus is MY crazymaker" and it fits some of the categories Julia gives for crazymakers:
Crazymakers break deals and destroy schedules ("My schedule sure has been shot!)
Crazymakers spend your time and money ("Check")
Crazymakers create drama ("Um, yes … and am I feeding that drama or setting it down and doing something useful/anything else?!)
Crazymakers hate order ("Check" "Check").
and then ...
*I thought I could write about my conornavirus musings today. And did.
*I stopped in the middle of the road and took a picture of cherry trees (see above).
*I got out of myself and was of service to someone else.
*I worked on a project (just even a LITTLE bit) today I'd been putting off for ages.
*I re-watched a sweet video of this little girl whose reaching out to an older person at a grocery store changed both their lives for the better. 


I know there is more I can/could do. And it looks like I'm going to get the opportunity to uncover what that will be.
I look forward to hearing and seeing how you and your colleagues, friends and larger community make sense of this experience. Those creations will likely help us ALL make sense of the unimaginable.
Those poems, paintings, songs, plays, short stories are needing to be born.
Here's their chance.
Stay Safe and Well.


*******************************************************
We are going to be NIMBLE with our Spring/Summer Artist's Way Classes 2020. Since we don't know yet what the restrictions will be in terms of attendance, we are going to offer to have the classes be a mix of online and/or in person. We will plan for IN PERSON but if need be will jump to ONLINE until we can meet in person. I'll be an expert ZOOM-er by then, I'm sure!
Our Spring/Summer 2020 Artist's Way Classes are NOW Open for Registration! We appreciate you sharing about our upcoming Artist's Way classes (and the e-newsletter!) with folks you think might be interested in joining us this coming Spring/Summer. We could DEFINITELY Use the referrals this summer.


The Artist's Way
Section 1: May 1 - July 31
Fridays, 10:00 am - 12:00 pm
$395 (In person - possible online)
Note: No class June 5 and July 3
The Artist's Way
Section II: May 4 - July 27
Mondays,6:30 - 8:30 pm
$395 (In person - possible online)
Note: No class May 25
To register or for more information:
Thank you for sharing information about our classes with those who might be interested! Feel free to share via Facebook as well as on our Facebook Spring/Summer Artist's Way Classes 
Time to go within and listen to what is wanting to be born!
Best,
Kate
Kate Gavigan
Artist's Way Speaker and Instructor
Categories: Blog Entries