Artist Dates in Quarantine

Julia Cameron in "The Artist's Way" talks about one of the key creativity tools is the weekly Artist's Date. An Artist's Date is a time for you to go have FUN for an hour or two a week by yourself (solo!). Why Artist's Dates? We sometimes hear from our students "I already spend so much time alone, why do this?" And then they try an Artist's Date and they have a new awareness as to the benefit. There is something about heading out on an Artist's Date and saying to yourself "This is my Artist's Date." Our students report seeing things in a new way, paying attention to details they normally would miss and carving out time to allow for fun and play which lifts their spirits and gives them new inspirations. And that's just SOME of the benefits!

Here are more reasons Julia says Artist's Dates are a wonderful creative resource - Artist's Dates ...
1) "Allow us to receive – to open ourselves up to insight, inspiration, and guidance"
2) "Allow for self-nurturing"
3) "Can make your work feel like play."
4) "Allow for self-intimacy"
5) "Give us the time to cultivate our creativity"
6) "Help us fill our well with images"


That sounds great, you might say, but HOW do we do Artist's Dates while we are in Quarantine and in shelter-in-place and have limited movements in the public sector? 


Excellent question! Our Winter 2020 Artist's Way students were asking the same thing and they came up with some FANTASTIC ideas. We focused on #6 above and tried to answer the question "How do we fill our well with images?" ESPECIALLY, when our images are starting to look VERY similar in our homes. 


Here's what we/they came up with:


1. Walks became a REGULAR artist's date go-to while we are hunkered down in our homes. The challenge was HOW to make the same walk seem more inspired. We asked ourselves how could we pay attention in a new way. Here were some FUN ideas:

*Instead of walking the same direction - make a small change and walk the OTHER direction noticing what you see going THIS way and not THAT way.


*On your walk look at what you are wearing and trying to find colors in plants, cars, et ctr. that match your clothes color item and take a picture

*When you come upon a hopscotch on your walk path or a chalk direction to "hop three times and clap your hands 5 times" - embrace the PLAY and DO IT!

2. DISCO time! We had two students who unbekownst to each other bought a disco ball to install in their homes and were having solo DANCE Parties/Zoom parties with others

3. CLASSES online! What a gift it has been to have so many in the arts open up their classes for free or for very little (including dance classes like a very popular Dance Church event happening locally online).

4. Challenge yourself to learn a language (Italian?) - baby step your way through it using DuoLingo and emersing yourself in Italian films online to see if you can catch a word here or there - "Grazie"  .... "Prego". Have fun watching Italian Singers on the Italian version of the Voice. Here's one of our favorites: https://www.youtube.com/watch?v=TpaQYSd75Ak&t=383s" target="_blank">Suor Kristina.

5. Wear your mask and make a quick trip to Home Depot and pick up some plants (photo above) to spruce up your yard and create some new colorful images. Dream a little - do pansies spark your fancy or do snapdragons bring you back to sweet memories of your grandma's garden? Embrace your intuition and snag what makes your heart sing.

6. Go for an Art Walk in your own home - take pictures of your art - or just some section of your art and REALLY look at it - pay attention to the color, to the brush stroke, to the attention the artist gave to the picture. Maybe even try to do some art in the style of that artist.

7. Take your daily walk to the beach and write an inspiring message in the sand - "Courage" (or in Italian ... "Coraggio!").

8. Before your walk draw a smiley face on your mask or the word "HELLO!" and notice the thumbs up, smiles from your social distancing fellow walkers.


9. Get out those paints at home and if you don't have a canvas - improvise! What do you have around you could draw on? Any wood in your garage you can repurpose and use as a canvas? Play with what you have! Get your inner Jackson Pollock on and let yourself have FUN with paint and color.


10. DRAW - think you can't? Try this ... go around your house and find shapes that call to you - get a piece of paper and trace the shapes around on a piece of paper in whatever way pleases you. When you are done, color it in - add lines, images that call to you. Allow yourself to enjoy the meditative feel of picking up markers and crayons and moving the drawing implement across the page. (See below for our student Trish's cool shapes!).


Allow yourself to use your imagination! To quote an acting teacher of mine, "Your imagination is a muscle, the more you use, the stronger it will get." YES!


Wishing you INSPIRATION and BABY STEPS as you try on some new Artist's Dates and allowing for FUN and PLAY and JOY! All needed during these extraordinary times! 

Best, Kate


P.S. Our Winter 2022 Artist's Way ZOOM Classes are Now Open for Registration with classes starting in mid-January and running 12 weeks. Classes on Monday nights or Friday mornings. JOIN us for FUN as we rediscover our creativity. More info on our Class Offerings or Register for Classes pages.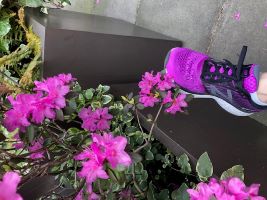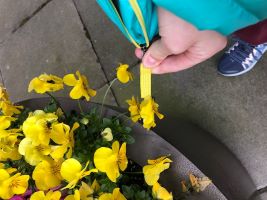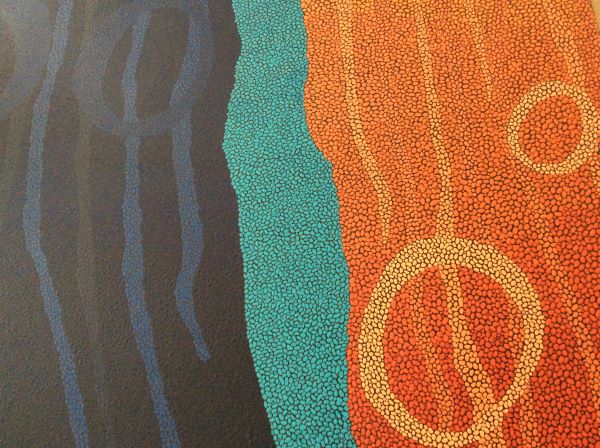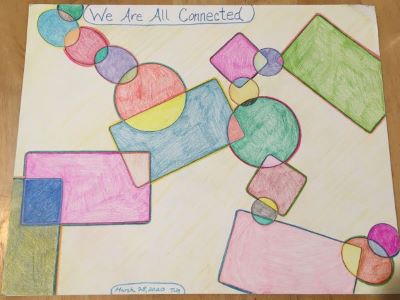 Here are MORE Artist's Date Ideas in Quarantine from our students:

*watercolors
*prismacolors (or other colored pencils)
*adult coloring books
*embroidery/cross-stitch
*beading/jewelry making
*at-home spa day (facial, manicure, etc.)
*walk or drive around and look for lilacs (or whatever other spring flower you like)
*bake and decorate a cake, cupcakes, or cookies
*order your favorite berries from a local farm online, and make homemade jam
*Shakespeare day (or other literary classics)
*go through your closet and makeup drawer, and play dress-up (and toss or donate whatever you don't wear/use)
*take your journal and/or sketchbook to a park (observing social distancing, of course)
Categories: Blog Entries